Automatizácia partnerských procesov
Autoklub Slovakia Assistance poskytuje asistenčné služby motoristom na celom Slovensku. Vytvorili sme interný systém, ktorý má umožňovať zamestnancom spravovať partnerské spoločnosti a služby, ktoré poskytujú ako súčasť spoločnosti ASA.
Realizácia
Partneri majú prístup do systému a môžu upravovať údaje o svojich vlastných spoločnostiach, vozidlách registrovaných v spoločnosti a službách, ktoré poskytujú.
Systém obsahuje možnosť ukladať historické údaje, generovanie faktúr, zmlúv a dokumentov s vyplnenými údajmi a podpísanými so spoločnosťou ASA.
Rok 2019 – 2022. Použité technológie: React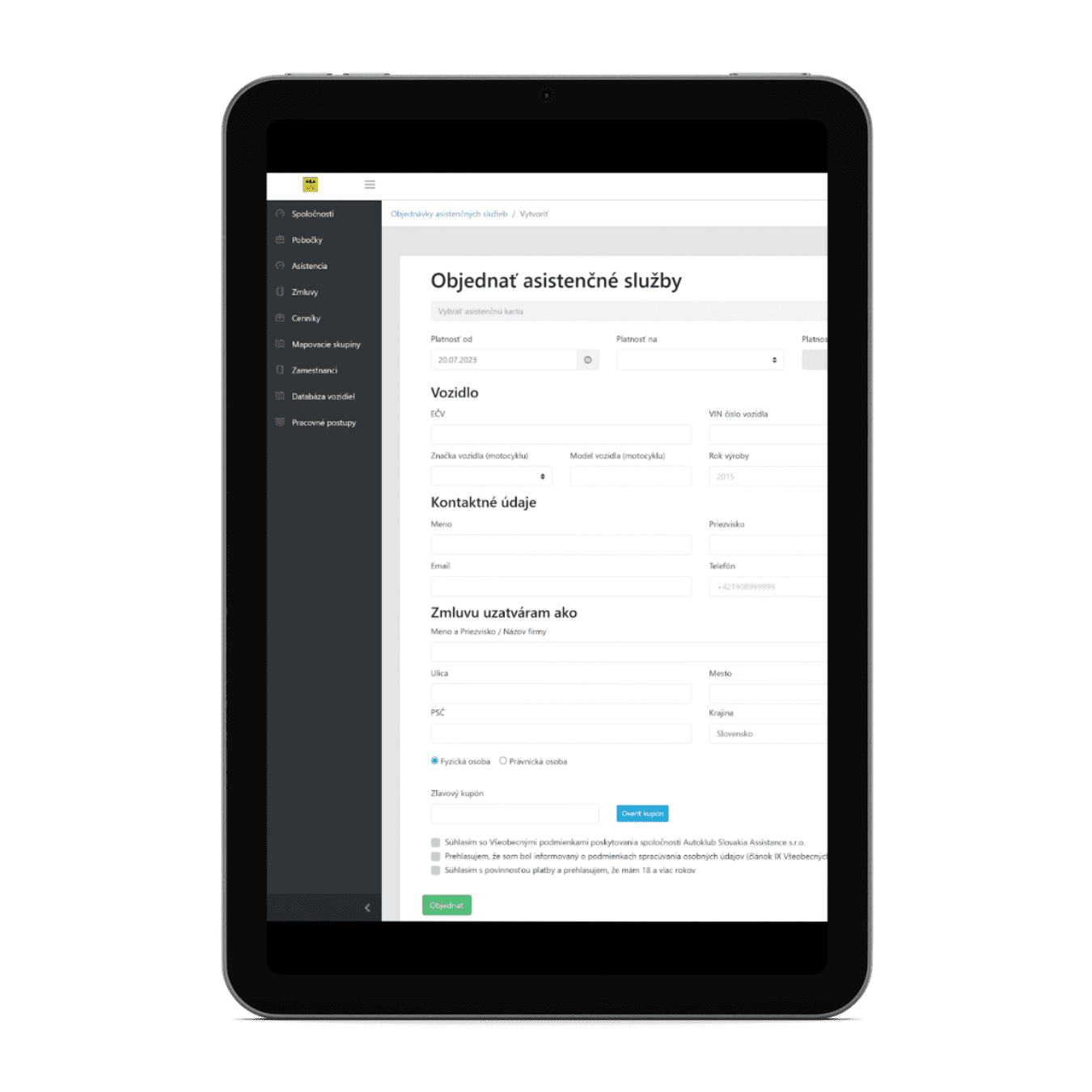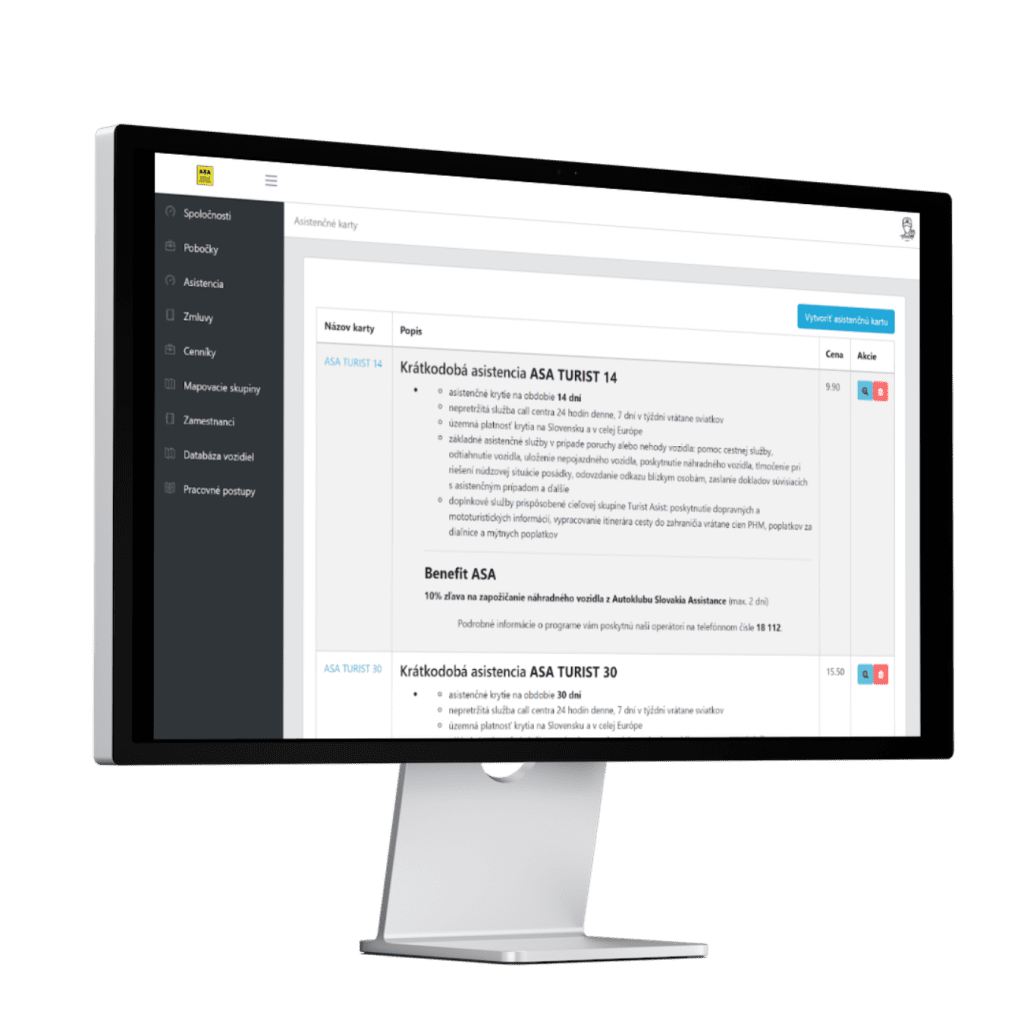 Poskytnuté služby
Portál dispečing pre vyhľadávanie a správu vozidiel od rôznych partnerov
Správa partnerských spoločností a ich dokumentov
Online správa dokumentov – generovanie, podpisovanie, archivácia, vyhľadávanie
Elektronické podpisovanie zmlúv a ich spracovanie
Manažment rolí a zodpovedajúcich prístupov k dokumentom
Integrácia na externé systémy partnerov
Automatizácia procesu dopĺňania údajov na generovanie výstupov
Vyjadrenie klienta
"So spoločnosťou AMCEF spolupracujeme viac-menej od jej začiatku a vnímam spoločnosť ako mladý kolektív, ktorý razantne napreduje. Ich komunikácia na klienta je viac ako ukážková a nastavovanie procesov je obojstranné.
Spolupráca je vysoko profesionálna, pružná a rýchla. Nehľadajú výhovorky, ako to nejde ale riešenia, ako to urobiť. Pri problémoch sú dostupní a promptní. Je až zarážajúce, s akou ľahkosťou a profesionalitou pristupujú k zadaniam projektu. Nie je problém s prerobením upravením alebo dorobením funkcionalít. Konkrétne ich profesionálny prístup šetrí našej spoločnosti minimálne 2x osobomesiac na administratíve a nákladoch spoločnosti."

Robert Horňák, Autoklub Slovakia Assistance s.r.o.