New survey portal for KaratNet
KaratNet is a provider of professional services in the field of application development, software and data processing mainly for the pharmaceutical industry, healthcare and other industries. The task was to create a new portal with surveys based on which doctors can be evaluated.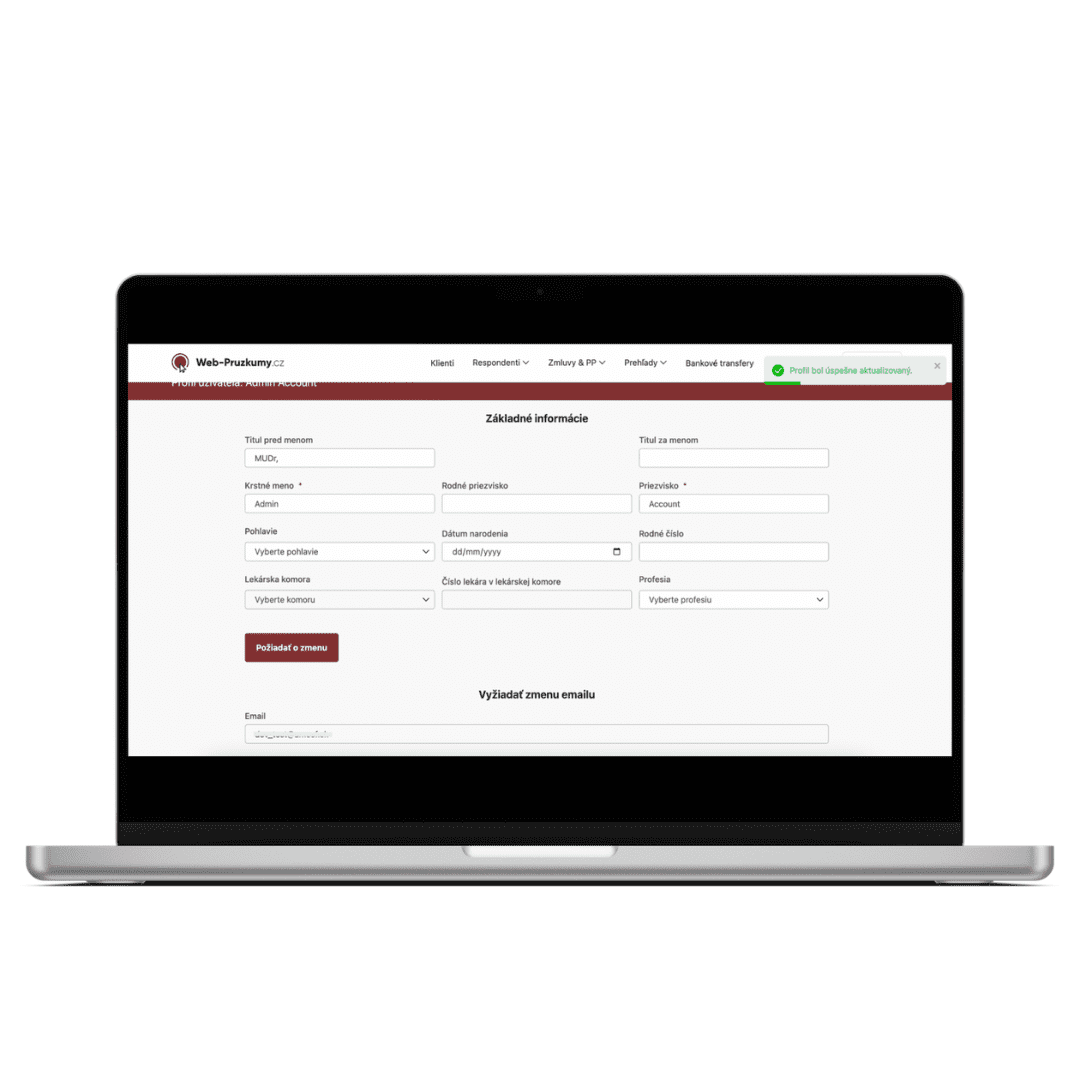 Implementation
We have created web surveys for the KaratNet company, where simple as well as complex surveys can be easily created. We have integrated a database of doctors.
Based on the integrated database, individual doctors or groups of doctors can be invited to fill out questionnaires. Subsequent implementation of physician evaluation with billing software and overview.
Year 2022. Technologies used: Laravel, React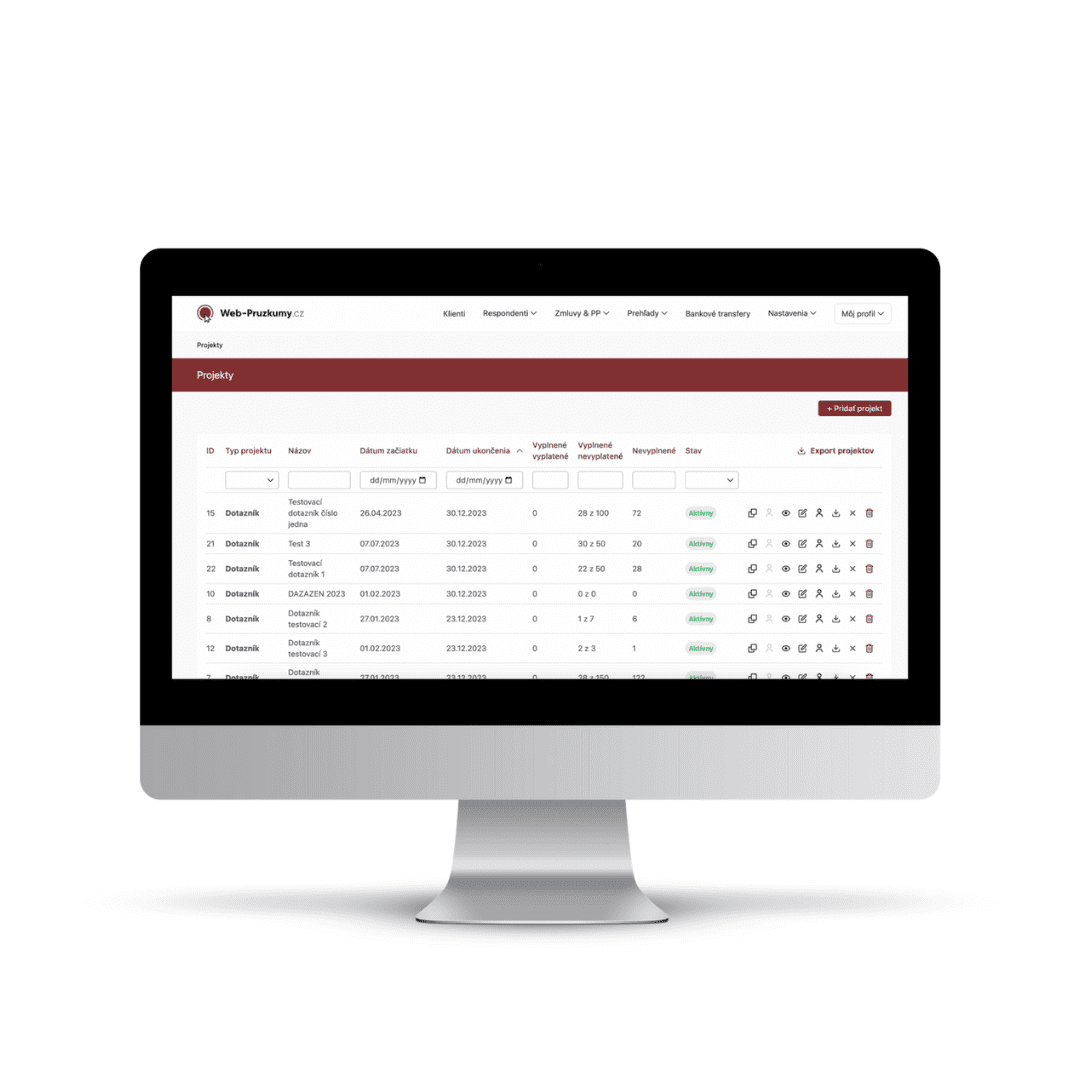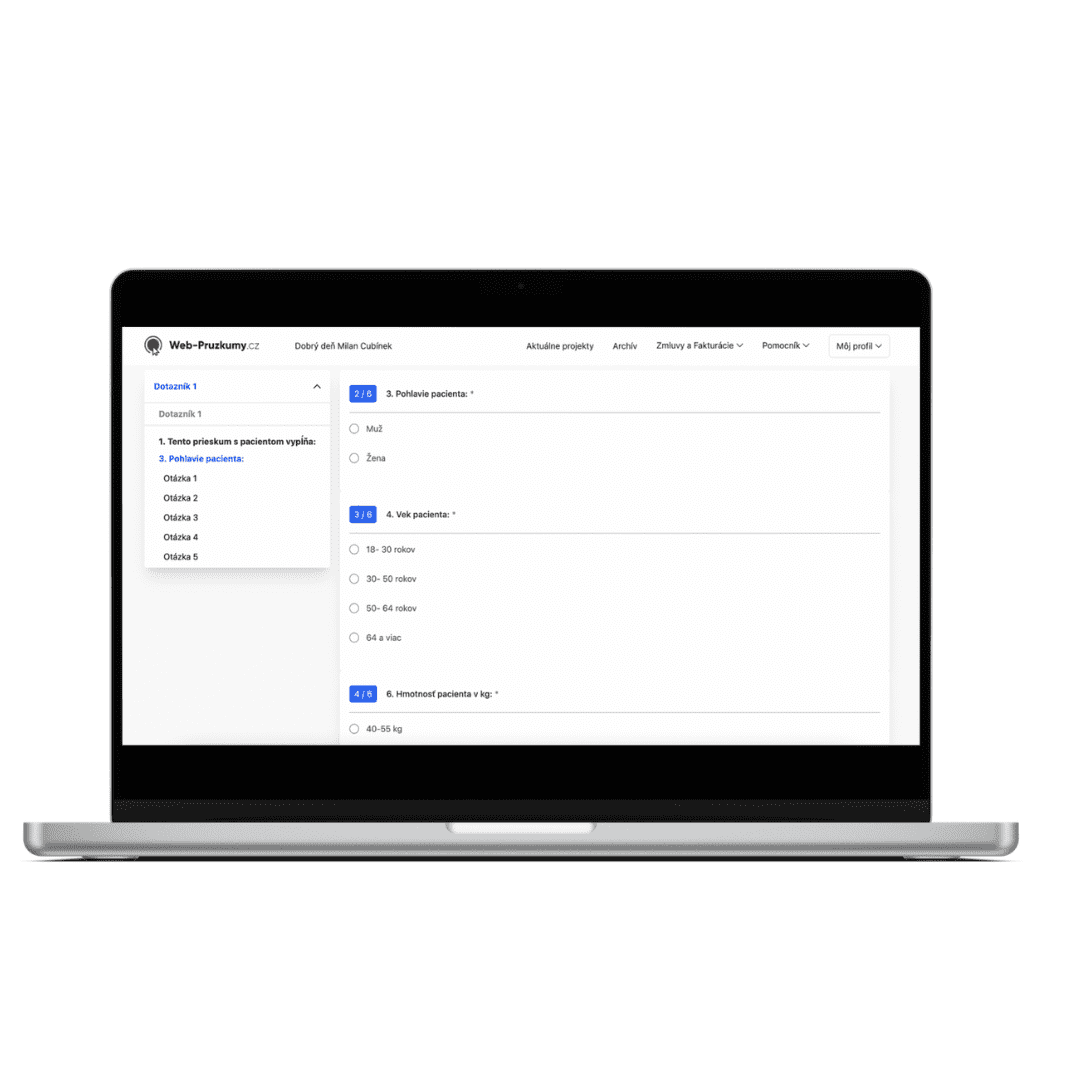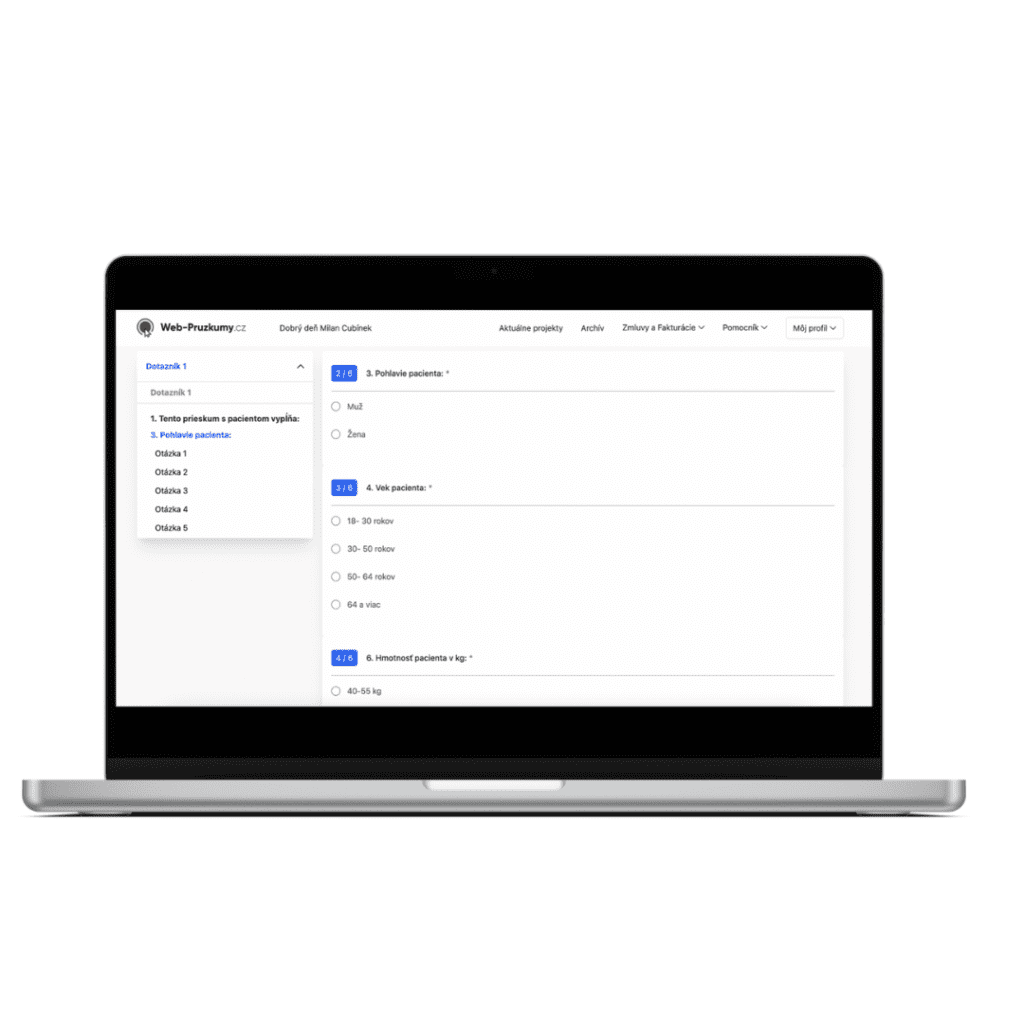 Services provided
Financial evaluation of doctors for participating in the survey
The possibility of creating simple and complex surveys
Possibility to invite a specific group / doctors to fill out the survey
Advanced filtering between doctors
Advanced search - respondents, surveys, answers
Intuitive evaluation of surveys, the possibility of creating your own reports
Integration with external systems – doctor database, invoicing software
User roles – administrators, pharmaceutical companies and doctors
The result
Increasing the speed and quality of the research process, including evaluation. Reducing the error rate when evaluating the survey. Increasing clarity and intuitiveness when filling out the survey. Expanding options when creating surveys. Automation of the process of invoicing and payment of rewards for participation in the survey. Increasing the number of completed surveys.