Extension of the internal system for InterNETmania
InterNETmania is a manufacturer and seller of high-quality printer toners in Central Europe. Our task was to redesign and implement the functions necessary for a modern e-shop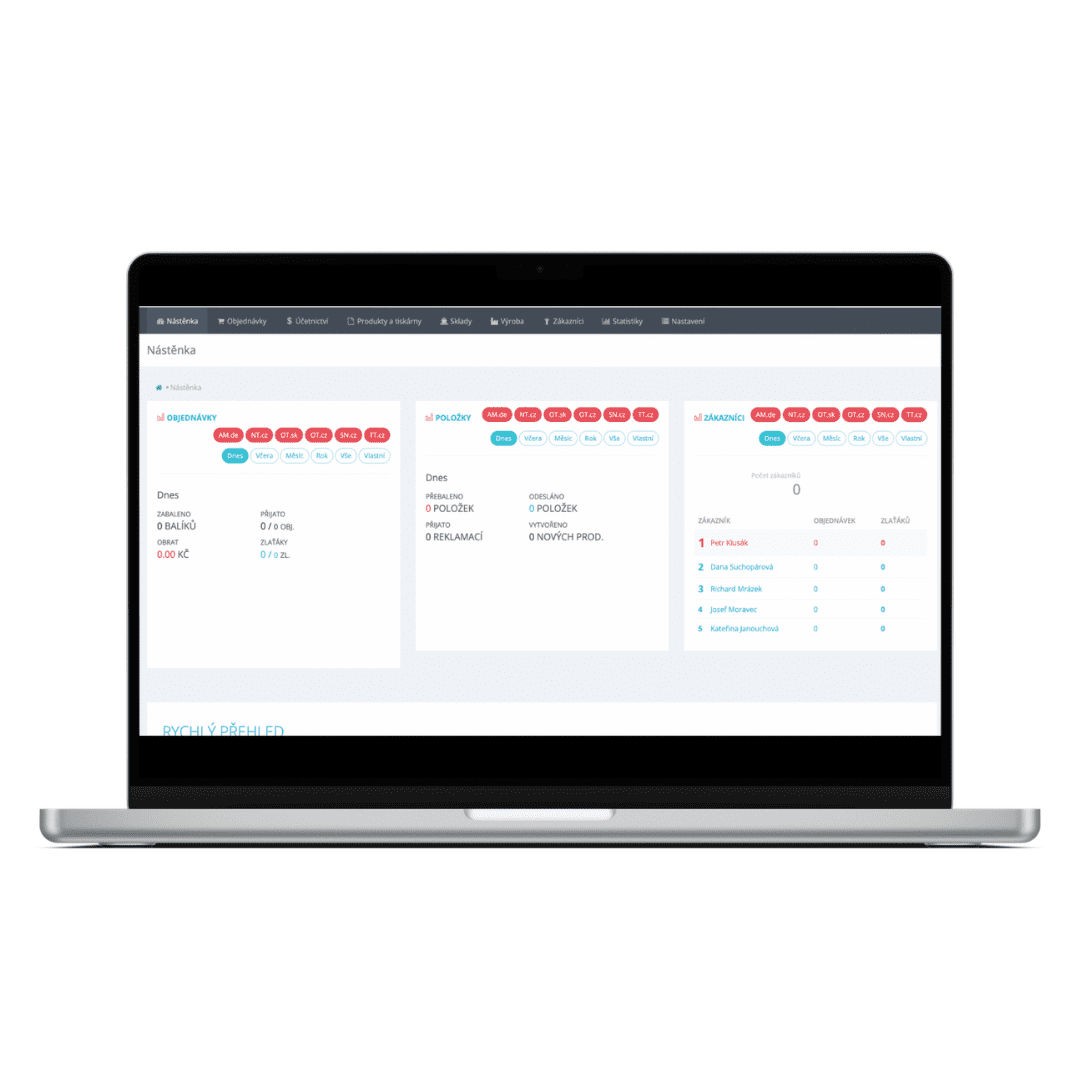 Implementation
First of all, we had to optimize the speed and sustainability of the website. We have created several e-shops with different language mutations. We designed new parts of the internal system with integration on Heureka, Packet, parcelbot, etc.
Year 2020. Technologies used: Laravel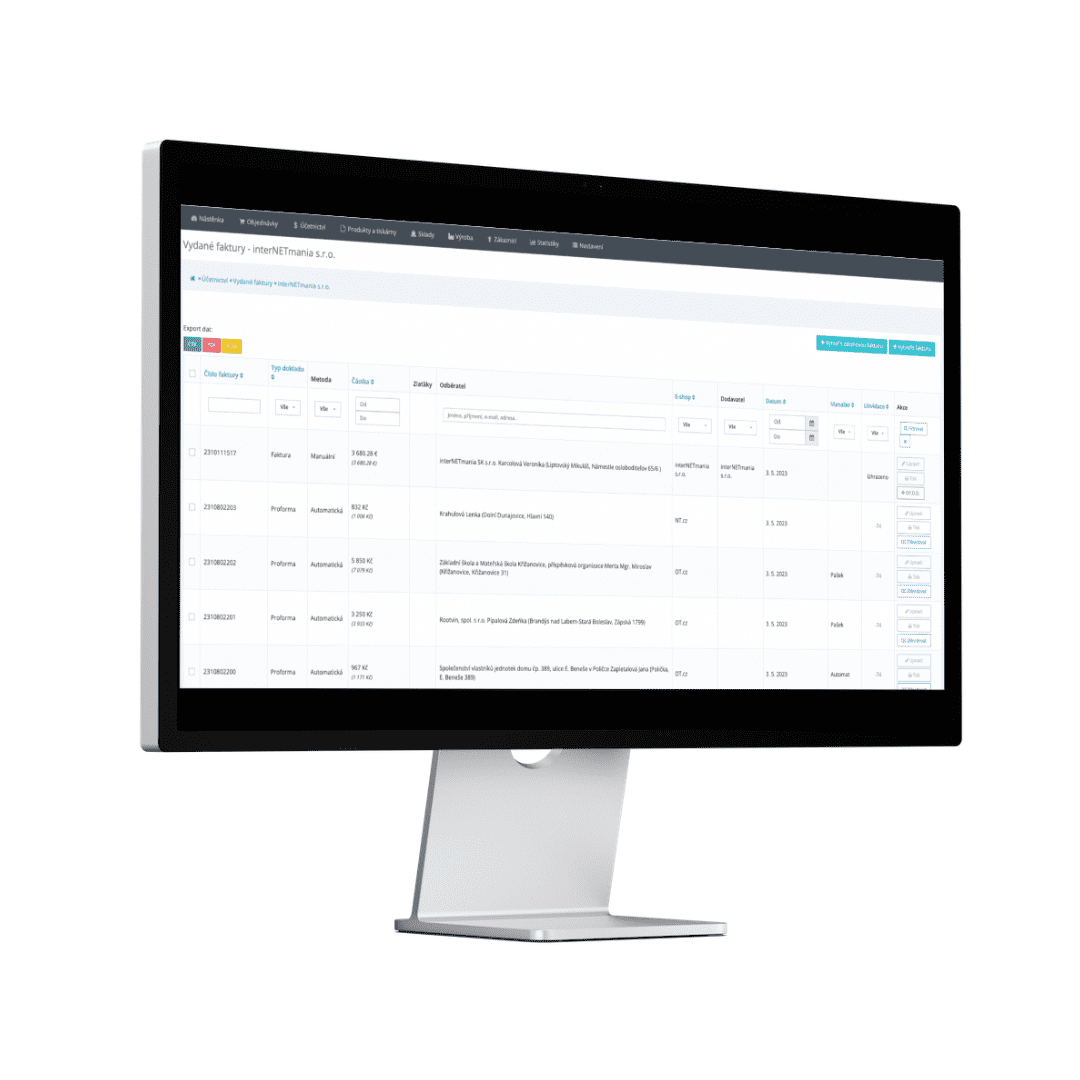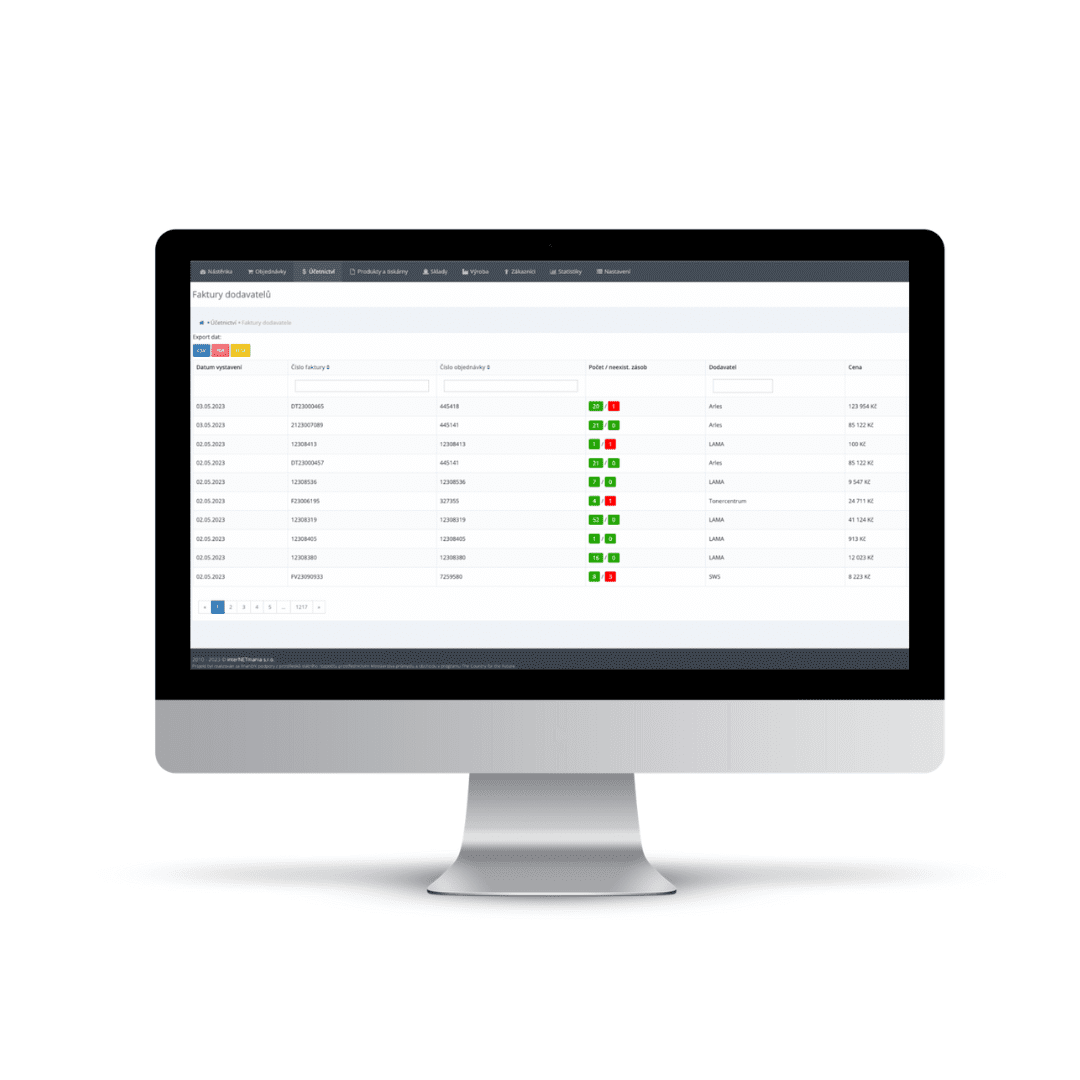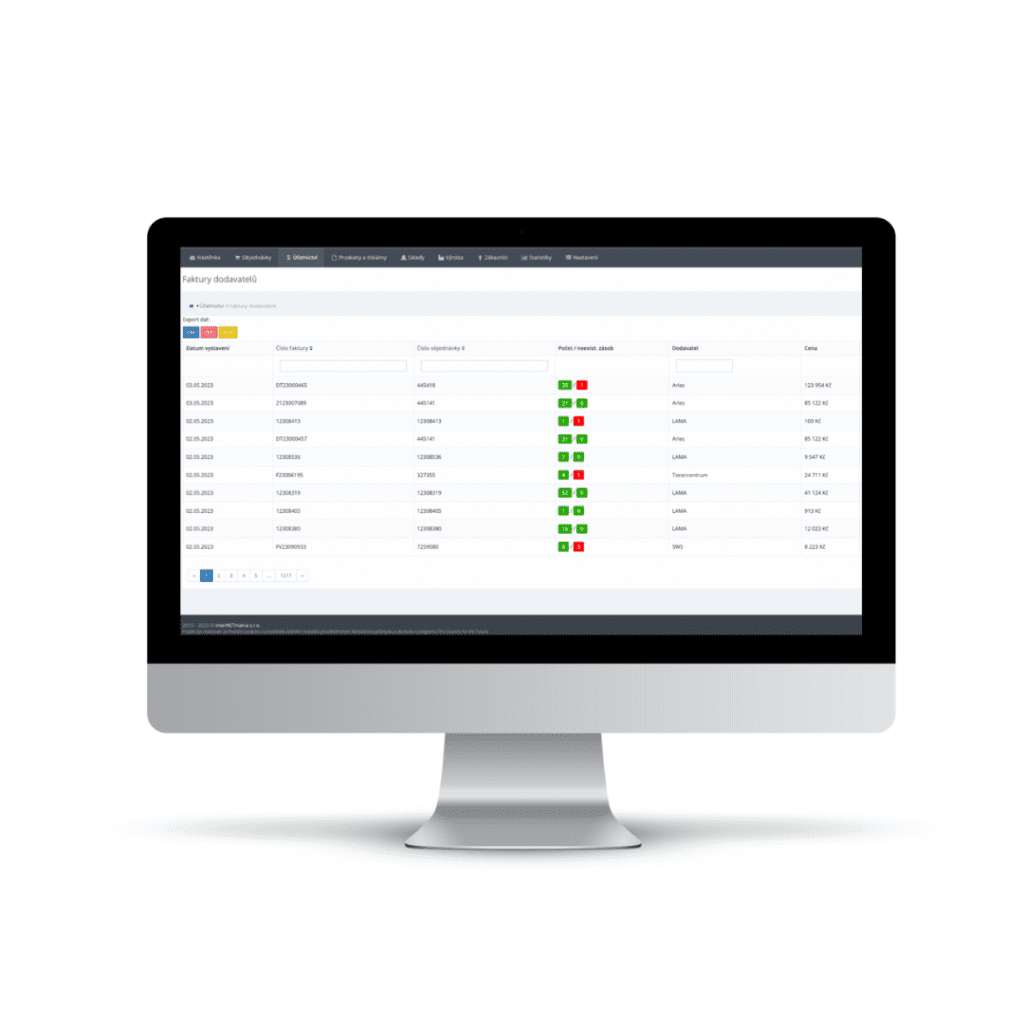 Services provided
Internal system speed optimization
Improving the quality and sustainability of downloaded source code
Optimization of the processing of large amounts of data
Implementation of e-shops for different countries
Creating a common administration for all e-shops
Analysis and design of the architecture of new parts of the internal system
Improving the clarity of the system
Creating advanced statistics
Integration on Heureka, payment gateway, Packet, parcel bot and bank interface
Administration and maintenance of the system
The result
Simplifying the management of e-shops. Improving the usability of the internal system. Increase in sales through e-shops. Reducing the error rate of employees. Improving data quality and subsequent evaluation. Simplifying the acquisition of a new company.