You can find an article on how to properly protect yourself on the internet in almost every quality media outlet. However, personal experience is always the best. Therefore, I will write this article from my personal point of view, what has happened to me on the Internet and how I protect myself from data misuse. This article is brought to you as part of Cybersecurity Day. Internet vigilance is a daily part of everyone who comes into contact with it.
PASSWORDS
Systems for breaking them are also improving. In the introductory picture we can notice a few passwords that are the most used in Slovakia. They are not strong enough and are easily broken. We are also grateful for these data from NordPass.
It is very important what characters the passwords will consist of. It is necessary to observe the length of the password, where it is recommended to fill at least 10 spaces and should consist of small, capital letters, special characters and numbers. In the figure below we can see the rate of cracking individual passwords.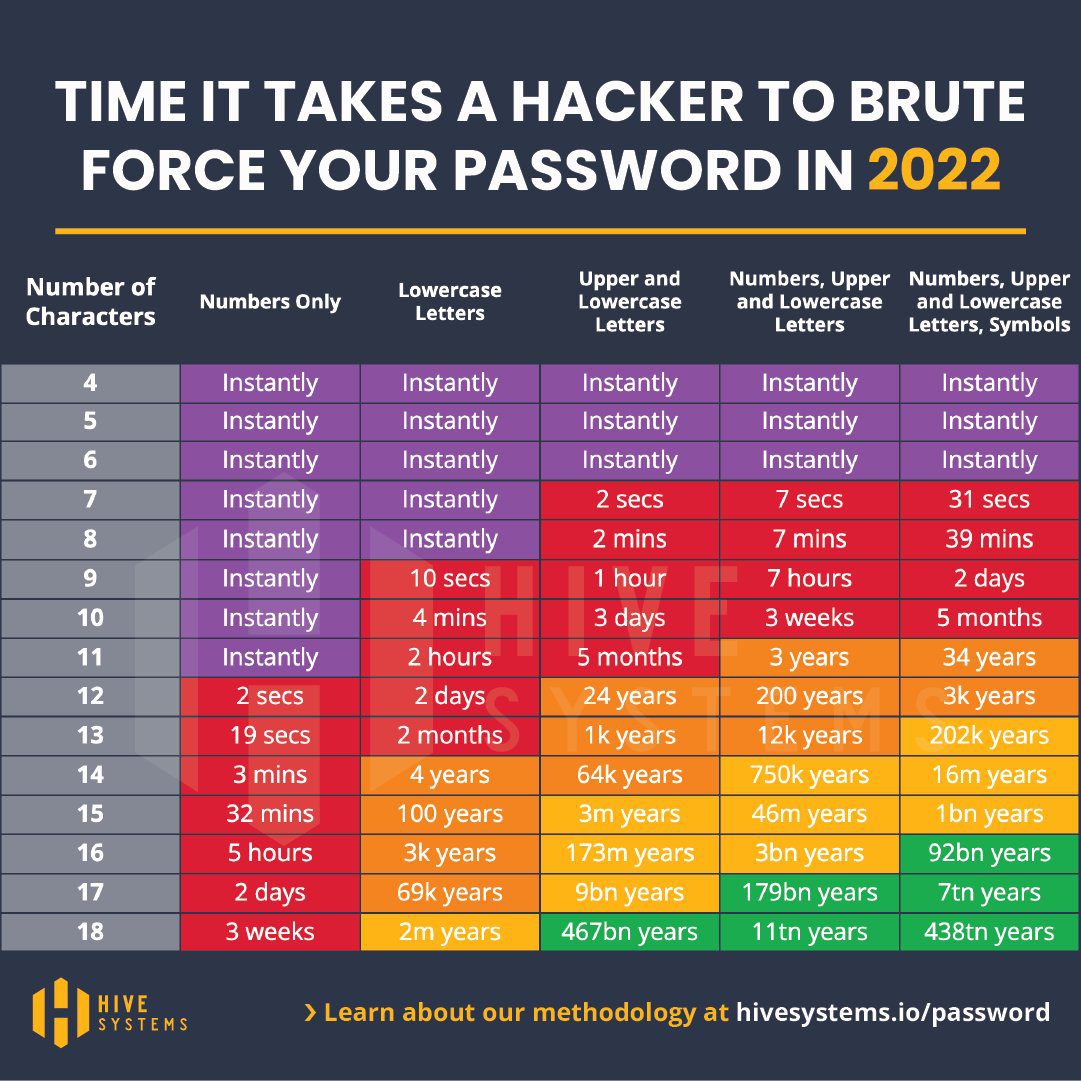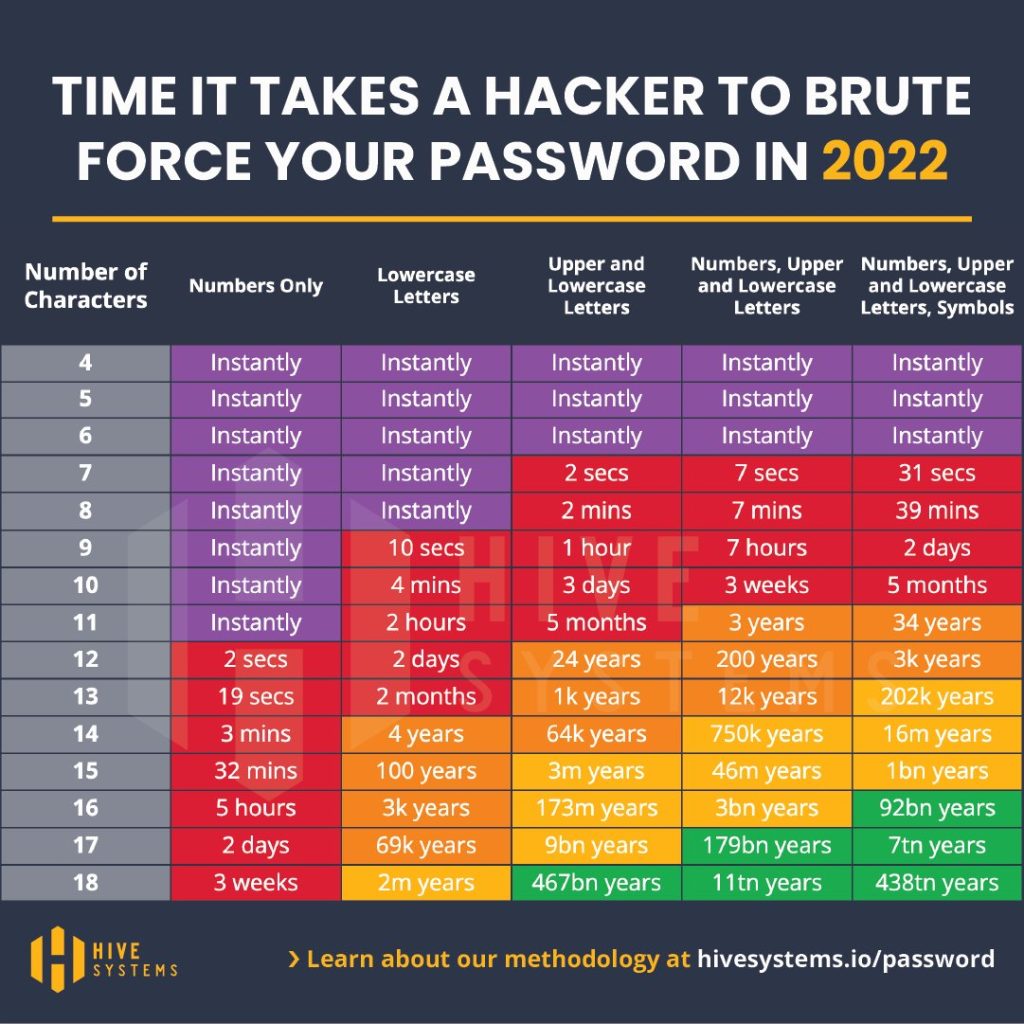 When I started using the internet, I used to give myself easy passwords too. One day I received an email from an unnamed website that my password had been cracked. Fortunately, they were using a system that didn't allow the email to be changed until I no/confirmed consent for the change. A couple of times someone tried to log into my Instagram and Facebook accounts. Two-factor authentication saved me and I changed my passwords immediately.
However, I do not recommend using the "remember passwords" feature. If someone hacks into this system, they will have all your data "on their desk". For example, various browsers, apps, Google or Apple offer this service. If you want or need to use it, secure it in a number of ways. Such as confirmation by app, backup code or SMS code. This method is called two-factor authentication.
Concluding advice. If you want to keep your passwords in your head, create your own system for creating different sequences that you can apply. It's the best way to protect your security online. Have your own logic and don't reveal it to any person.
PHISHING
The most common way to steal someone's data is "Phishing". The most used method is the mail method, where the attacker camouflages the mail of one of the companies. These are mostly web links that resemble login forms. If the user fills them in, the attacker gets this data practically for free.
Currently, the SMS form is also used. In it, an attacker sends and spoofs the URL of a stateful website. Alternatively, this may be in the form of threats or requests from the police. The police will NEVER approach you that way.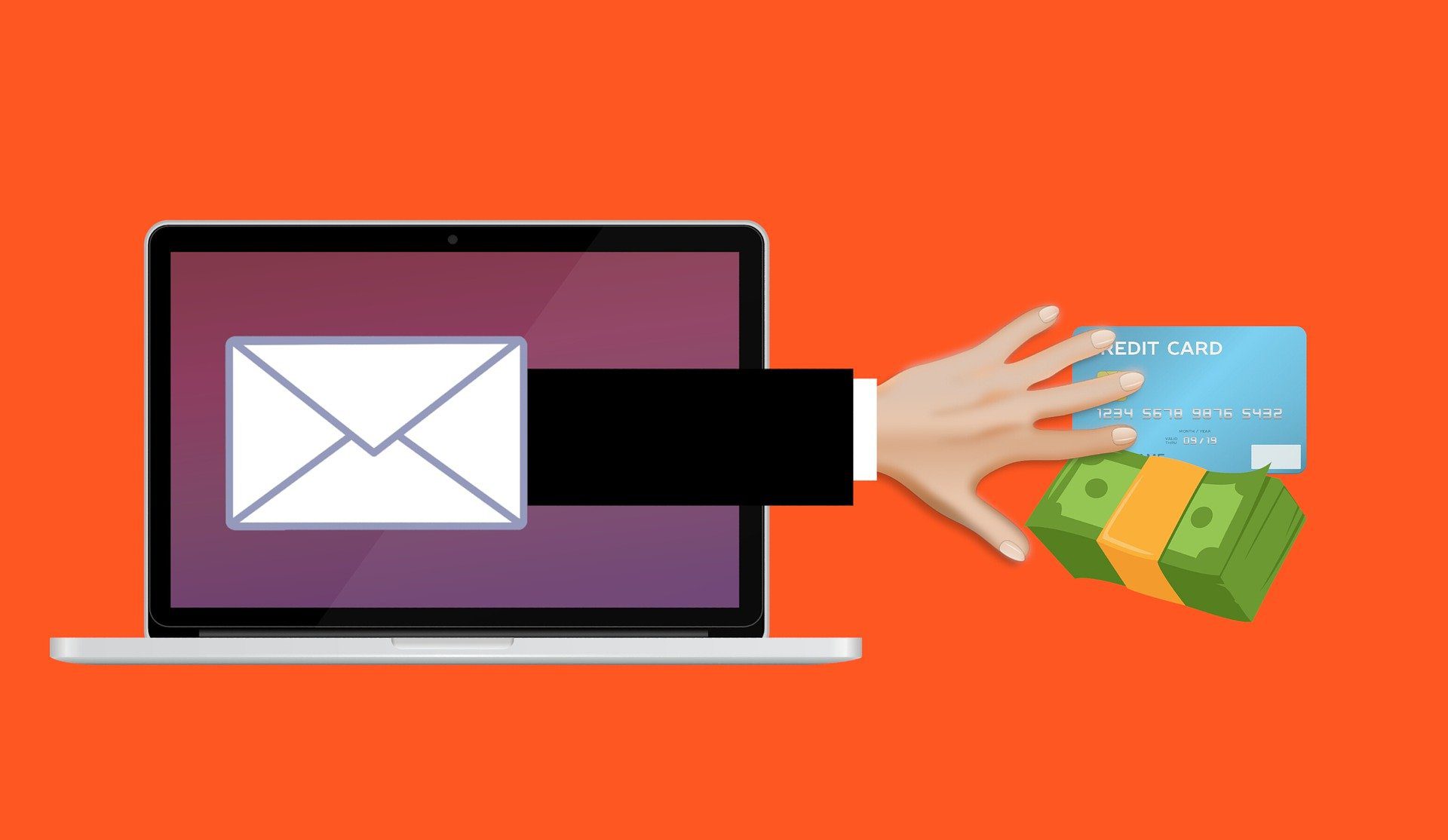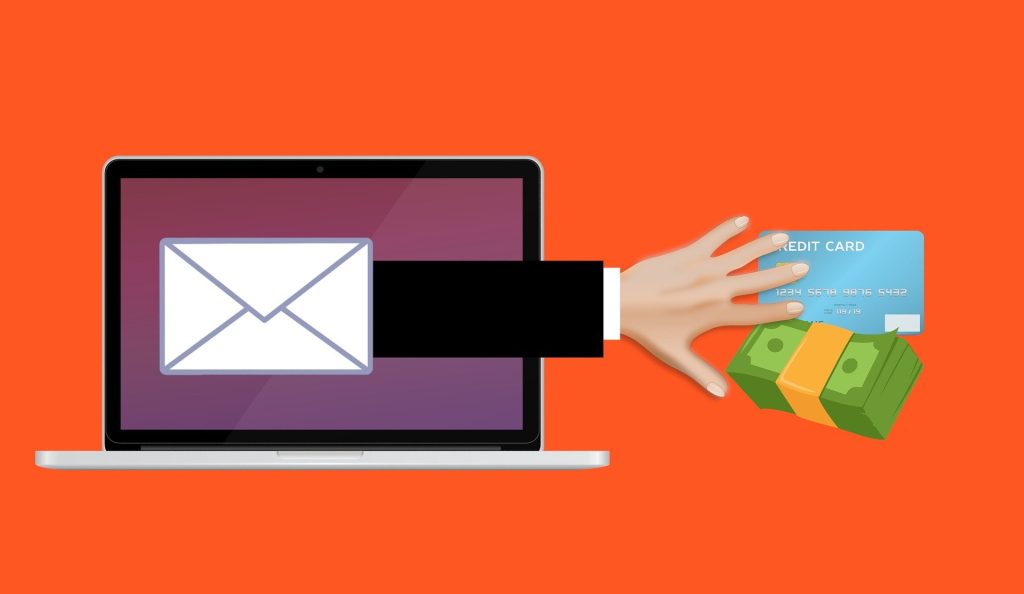 Recently, it happens to me that after posting an advert, I get an email or a text message saying that they would buy a product that I have put up on the advert portal. However, there is a catch. They send me a link with the location of the delivery company that they supposedly prepaid for my goods. They ask me to fill in my card information and the money will be paid when the courier comes for it.
Never do this. If someone has to pay you, they will never ask for your card details.
Always check a given link even three times before opening them. These fraudulent sites have different URLs. Such as alza-cz.biz. You can already notice that it's not an original domain. It can be found on alza.cz.
You can see a nice example of bazaar phishing messages on the YouTube channel Kluci z Prahy (Boys from Prague).
BROWSERS AND SEARCH ENGINES
Choosing the right browser allows you to have detailed protection not only over your data, but also over the number of displayed and unwanted ads. Currently almost all browsers are fast enough. Some are faster after one update, the next one will be the third one in the sequence. So don't just focus on his speed.
Unfortunately, some people also have to use traditional browsers like Chrome, which supports advertising platforms.
The most secure of the browsers is Brave. It's fast and has a built-in VPN that you can use at any time. However, using it will limit the individual features that the website can offer you. The decision is up to you.
Search engines are an important means of security. One of the best known is Google. However, you sacrifice a lot of important data that the company collects about you. On the other hand, it gives you relevant results from your browsing history from ads and there are more links there than on competing search engines.
DuckDuckGo is also making its way to the forefront and I recommend it. You need to test and try it for at least a week and if it doesn't suit you, you can go back to the previous one. There is no need to be afraid of it and you may be very surprised yourself with its use.
These are a few tips that I recommend myself. For the continuation of "Internet Prudence is Important" will be in the next article.